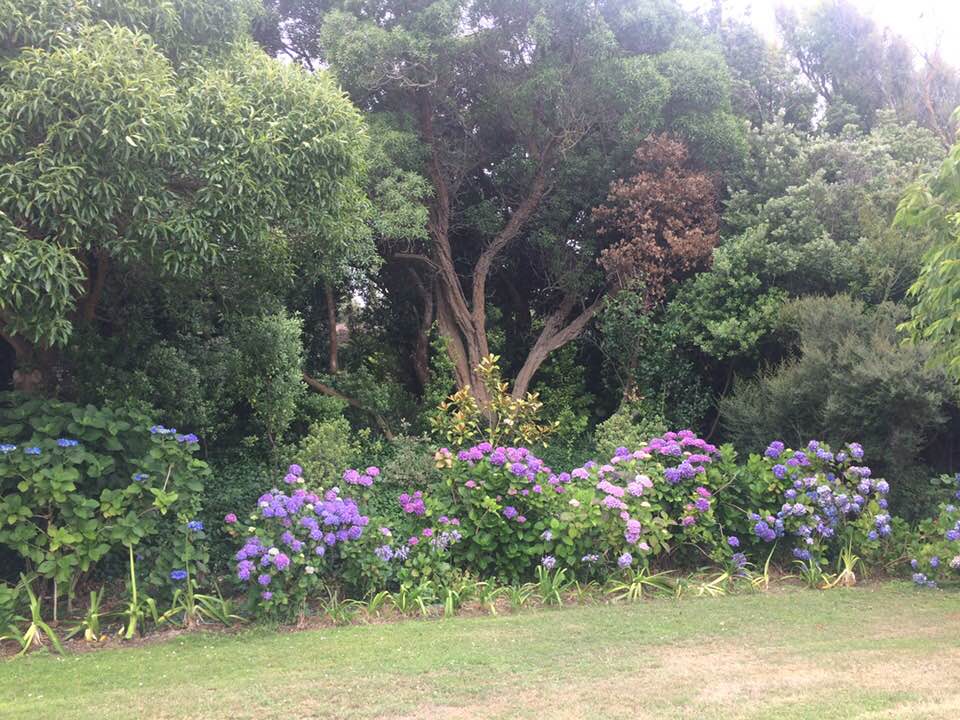 Hydrageas grow all along the front of our family bach property, near the Rakaia river mouth. I have always associated them with holidays, and found their colour changes, based on the soil ph, fascinating. 
When we bought our new house, I found that we had white, blue, and pink hydrangeas in different parts of the property, all within a few dozens of metres of each other.
​One day, I decided to photograph some of them, and draw them.
I was working long hours at the Wrought Pop-Up Boutique, so I brought printed photos and drew them. It was a really productive period for me, actually – so nice being back in the centre of town, surrounded by creativity and activity.
I think the most interesting part of the process, for me, was seeing how they are attached together to form the effect of large balls of petals. 
And it looks pretty great in fat quarters and scarves!
And here it is, along with some of my other designs, made into liners by
Fluff Mail
.
You can order my hydrangea designs in three print sizes and a large range of print-on-demand fabric choices from
Spoonflower
– click on the button below to see the whole "Roadside Colour" collection!