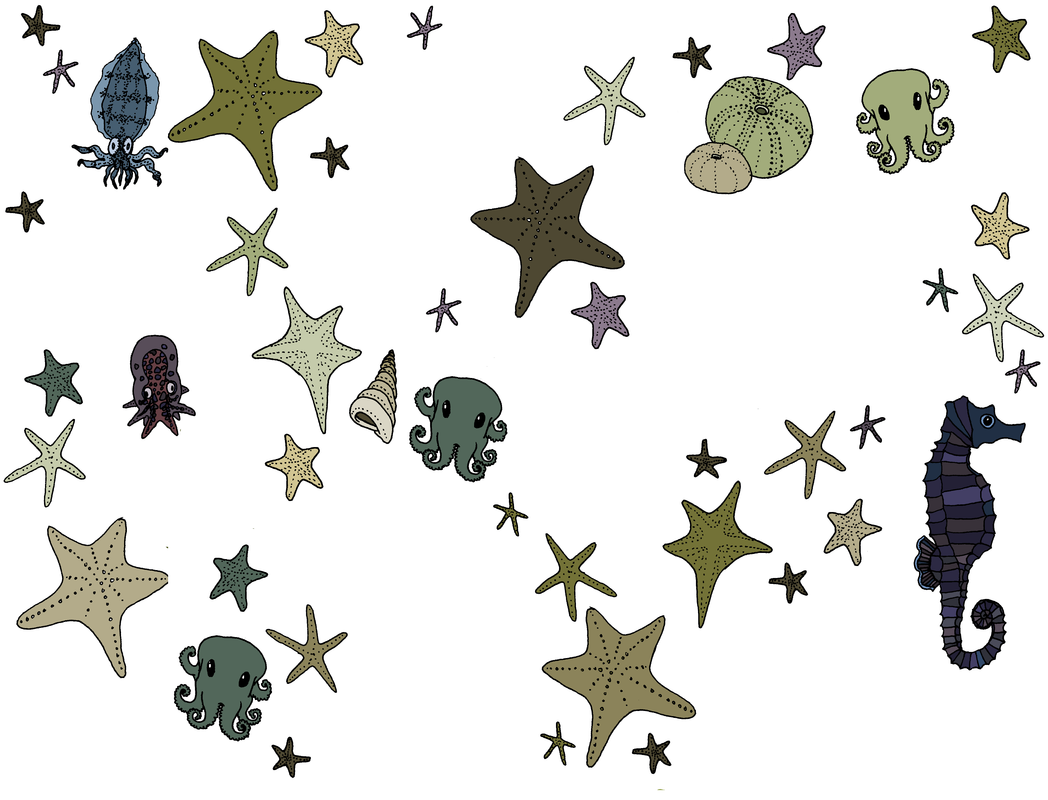 ​I've always been a big fan of tentacular creatures – so much so that we used them as inspiration for our wedding table
centrepiece
.
I also used tentacles to add quirky, steampunky interest to
my bouquet
.
As with many of my designs, some of the inspiration for this design is the impending birth of a child. One of my (pregnant) friends has always been a big fan of cephalopods, so as research (and entertainment), I began following the regular posts of Octomum, a recently-delivered mother of many at the
Island Bay Marine Education Centre
.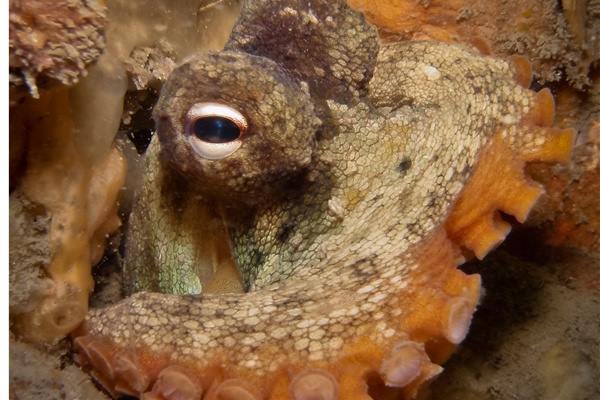 I used their
amazing photographs
as inspiration for the range, and gradually, a design came together. 
These pieces will be part of my upcoming colouring books. I continued to use the same images to come up with a couple of fabric designs, too.
The new fabrics have just arrived – we're pressing, cutting, and folding them this week, and look forward to having them for sale as fat quarters, infinity scarves, and fabric crafts in the near future.