The Underwater Unexpected collection was the third winner of my 'inspiration' competition, just over a year ago. This has been one of my most successful designs EVER, so I thought its anniversary was a good opportunity to talk a little about its origins. 
Some time ago, a friend-of-a-friend was selling her beautiful creations to raise funds to pay vet bills for her bunny. We ended up becoming friends, and I have greatly enjoyed her posts about her bunnies, succulents… and axolotls! So when Beka suggested that I draw axolotls as a fabric design, I knew it was a winner. They're weird, they're recognisable, and they're fun to draw.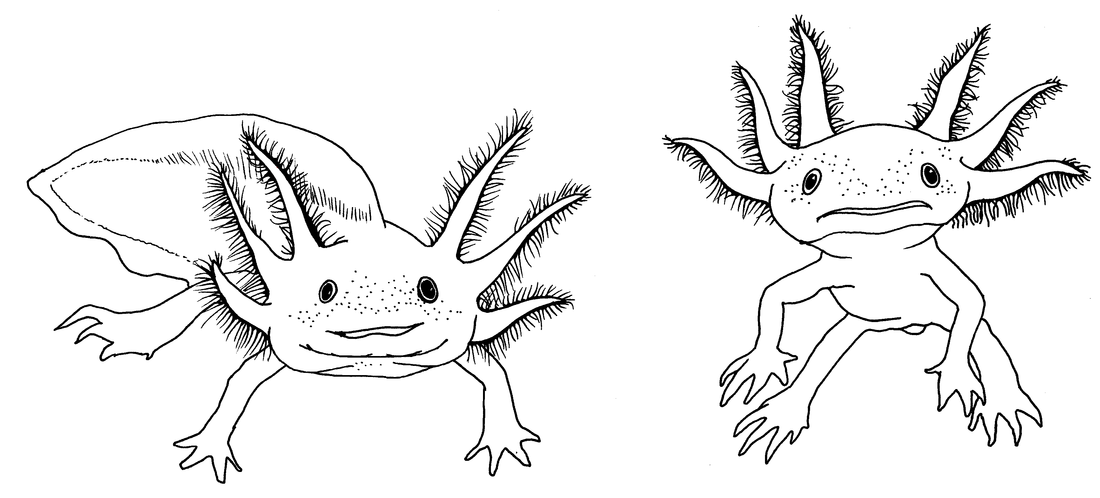 As a fabric design, though, they needed something else. Beka began suggesting some really wonderful, bizarre sea creatures – and I got drawing!
During the design process, I decided that I needed to make
my own plaid
background – and that turned out to be a great decision! The axolotl print remains one of my top sellers, and my biggest 'wow' moments for customers. Thanks, Beka! 😀