K​ōwhai trees
I initially started sketching kōwhai flowers and leaves for my personal embroidery project – which I am also developing for sale, after so much positive feedback – but I have also had a fabric design knocking at the back of my mind for a while. Of course, I wanted to finish this project first, but sometimes, you just have to let the stronger inspiration take over.
I don't usually just draw elements in isolation, and then leave them that way, and more and more, I have been weaving the separate elements into a cohesive and realistic whole – so I knew that I would have to start by observing and drawing the structure of the actual kōwhai trees first, then start looking at how the flowers, seed pods, and leaves connect to the tree. I am really lucky that we have more than ten kōwhai trees on our land, so I was able to just pop outside and check them out for details whenever I needed to do so. What a privilege!
Our kōwhai trees have been full of dogfighting birds as the blooms open. It's a noisy place to be! 
I walked around the property and took plenty of reference photos of the trees and the ​kōwhai blooms themselves.
From these photos, I developed a basic, stylised tree structure.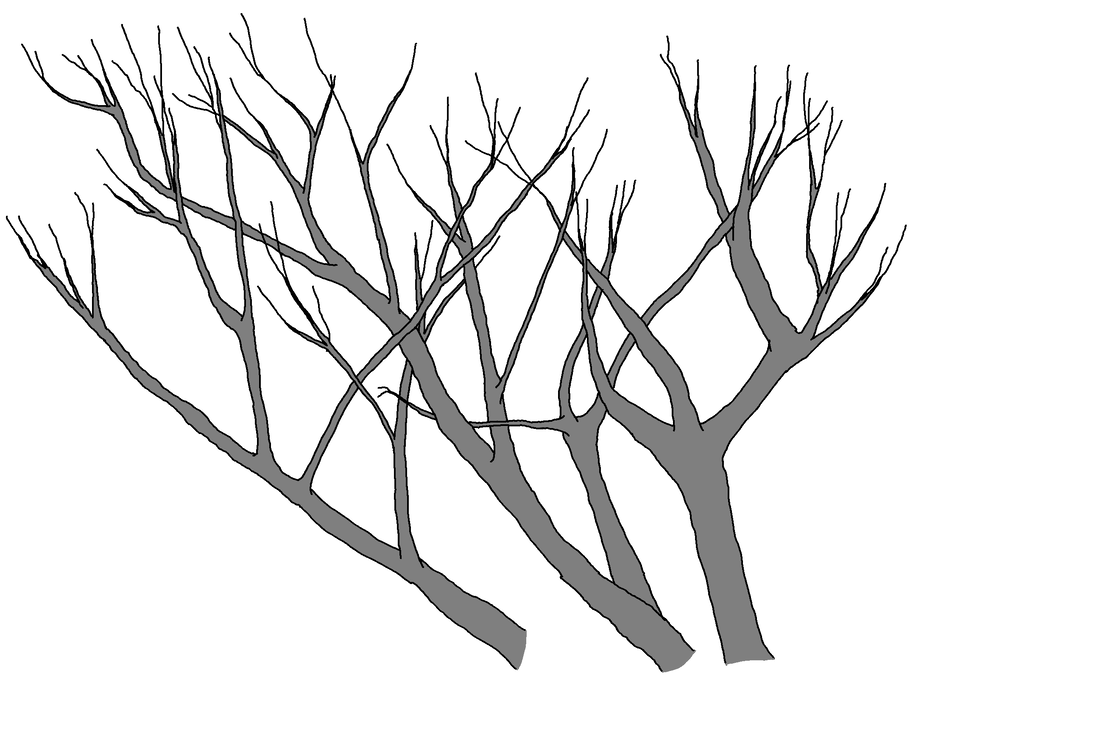 K​ōwhai flowers
Once I had developed the basic tree, I knew how I wanted the flowers and seed pods to fit into the design, and started drawing them. I like to draw several different flowers, and then add them throughout the design, rather than draw the whole picture with every single flower drawn individually, because it ensures a consistency across the design, and it saves a great deal of time in some ways (although it still takes a very long time to build up the design, one flower at a time!).
Once I had spent many hours gradually assembling my tree, I created an initial repeat, which will become a repeating tile, then a fabric design. 
As this is quite subtle, and the flowers take a backseat to the overall tree structure, I also re-drew the ​kōwhai flowers and seed pods, as well as some leafy branches, and created some larger motifs, which will become a range of complementary designs in the ​kōwhai range, as well as being used in my embroidery patterns.
You can shop for these designs on Spoonflower now – here are a couple of examples: