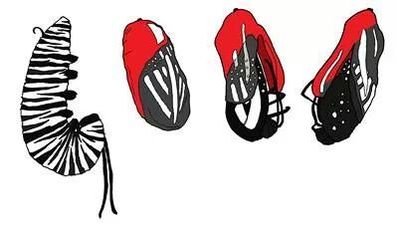 Wrought was launched to bring a new flavour to makers' markets in the Wellington region, and a big part of that is to encourage new artists and creatives to join to market scene – but it can be daunting!
Rather than simply refuse to have stallholders on board until they have done the hard yards and proven their quality, at Wrought, we have decided to embrace our emerging artists and new makers with the ​Wrought Chrysalis package.
​But what do you get? 

Firstly, eligible stallholders are able to book spaces a Wrought events at the Chrysalis price – $10 off the price of a half table (not available for larger spaces, limited numbers available).
As well as the discounted table, Chrysalis stallholders will also receive group pre- and post-market coaching and debrief, and goal-setting.
The package offering is valid for up to 3 markets. 
The Chrysalis Package must be booked all together in a single transaction.
How do you become eligible for Wrought Chrysalis?
​In order to be eligible for the Chrysalis package, a stallholder must complete the 5-day free online "Very Crafty Caterpillar" course; the 5-day mini market makeover course; pass the online quiz; and at least one of the two paid in-person Caterpillar courses (including meeting goals set at the course).
​​The 3 Chrysalis markets do not need to be consecutive, but must be booked within 6 months of completion of the Caterpillar workshops. Discounts are non-transferable. As with all Wrought spaces, stalls may not be shared with other makers without approval. If sharing a table with another approved maker, the discount will only apply to the Chrysalis half of the table, and makers will be approved and invoiced separately.
​Chrysalis stallholders who choose to move up to a standard stall before their 3 market Chrysalis "ticket" has been used up forfeit future discounts.
For example, if, after 2 markets at the Chrysalis price, a stallholder wishes to upgrade stall size to a full standard table, they will need to pay the difference of $40. They will still receive the coaching if desired for that event.
​
Upon completion of 3 Chrysalis markets, makers may wish to attend a Butterfly course.