Around a year ago now, one of my close friends was having a baby shower. As a non-parent, I always struggle with buying gifts for people's kids – so I decided to make something a bit different. We were having a dinosaur-themed party, because of her interest in history and geology (and also, DINOSAURS, like, come on. Who doesn't love dinosaurs?), so I knew what my subject matter would be. I also knew the colour scheme, thanks to
this inspiration cake
from
Luxury Cakes
. Now, I needed to figure out the details.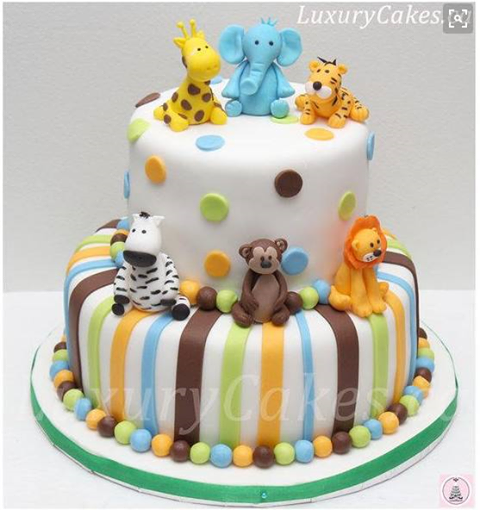 ​We knew dinosaurs would be a hit, because she dreamt that I made her a dinosaur mobile for the baby. Which also meant, of course, that we had to make a dinosaur mobile… Which we did.
My husband George and I sat down and brainstormed which dinosaurs would look best, and how to lay out the artwork. I wanted them marching along, carrying signs; my clever husband came up with most of the ideas for the sign wording, and the Dinosaur Activists were born.
I printed them on a big canvas for baby's wall, and the party went really well 🙂